Address books, calendars and task lists contain private and sensitive data by their nature. We believe that individuals and companies should be able to be in full control of their own data. This means the freedom to choose where and how the data are stored, and freedom in choice of software. CalDAV/CardDAV are open protocols and thus can be used with various server and client software.
We, the company which originally created DAVx⁵, have decided to make DAVx⁵ free and open-source software (FOSS) because we believe in the openness of the Internet and we want to be a counterpart to all the ones who want to force people to store their private data in "the cloud" (say: other people's computers), using proprietary standards.
However, CalDAV/CardDAV is a very complex topic and development, maintenance and support is hard work. So, although we offer DAVx⁵ and other services like information on this Web site for free (as in freedom), we highly appreciate your support and ask you to contribute to DAVx⁵, buy DAVx⁵ or donate to the project. Thank you!
If you want to help the project, here are some ideas:
Donations
Credit card / PayPal
If the form above doesn't show up or work, please use the Donorbox donation page.
Github
I you have a Github account, you can send donations over Github. If you're using a personal account, they don't take any fees, so 100% of your donated amount go directly to us:
PayPal

(alternatively you can scan this QR code to donate via PayPal)
LiberaPay
Bitcoin

bc1q0hvy0mknt9vce2f9hh829h72n3sht9llaltumk
Monero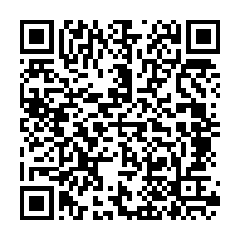 472FZpDj7oAUbibMoW8tAE9HqLqLryv3FZSrR1eTEuraW5G5q4RbMsM49dvxf5qQmWCmDbpETVK9abPUqR2VsXxJC64TN9d
Personal data related to donations (name, origin) are only used for tax calculation and accounting purposes. See our donations privacy policy.